Upcoming Graduation Information
---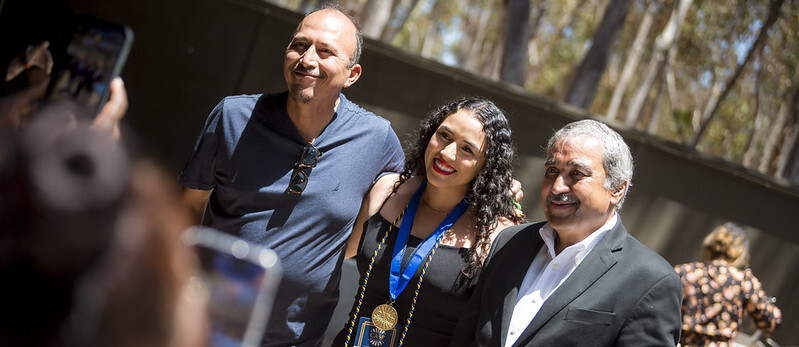 Congratulations on your upcoming graduation! We are so happy we got to be a part of your triton journey and can't wait to see what the future holds for you.
Here is some helpful information about Commencement, our CASP alumni network, and more!
CASPgrad 2023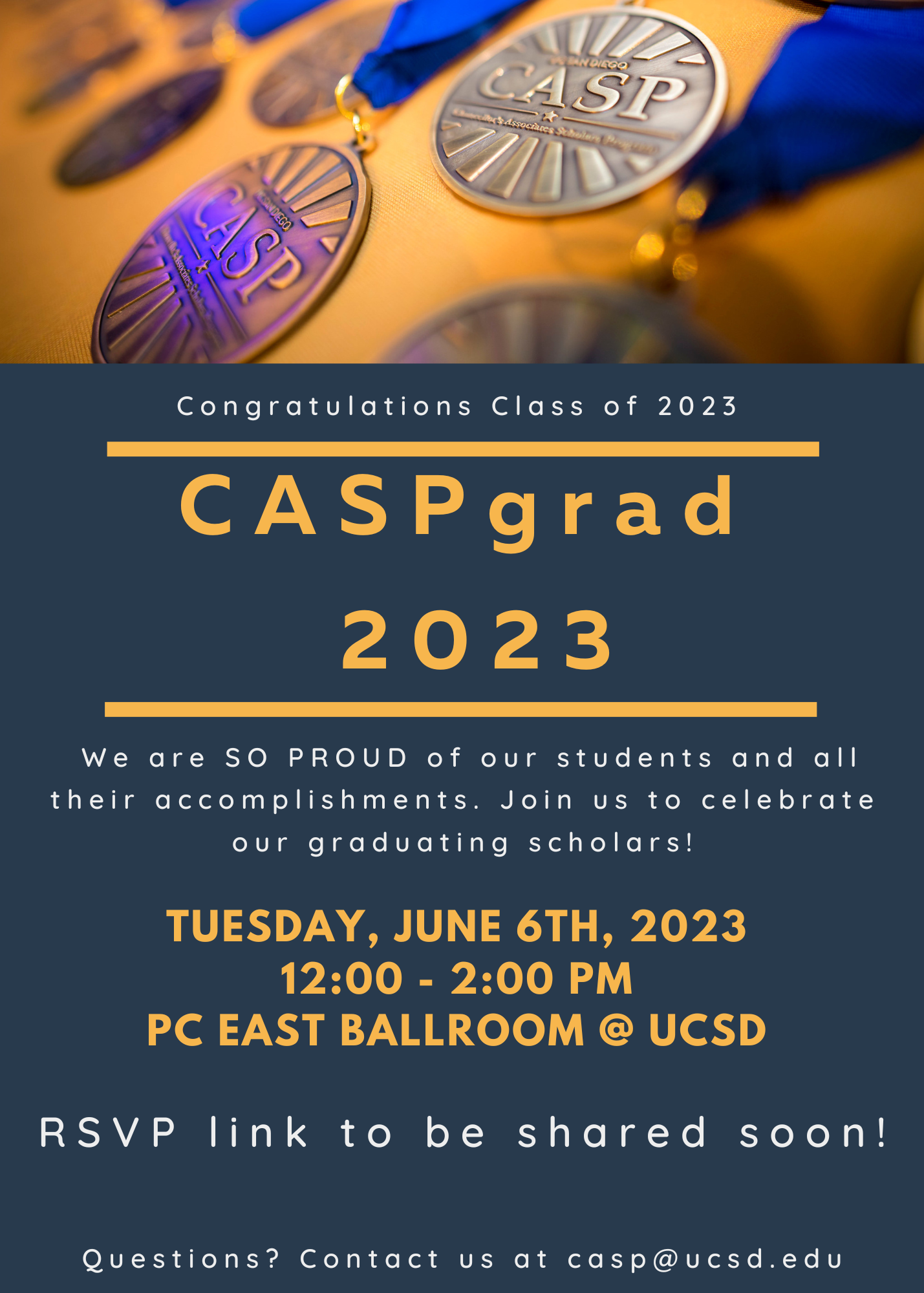 Commencement 2023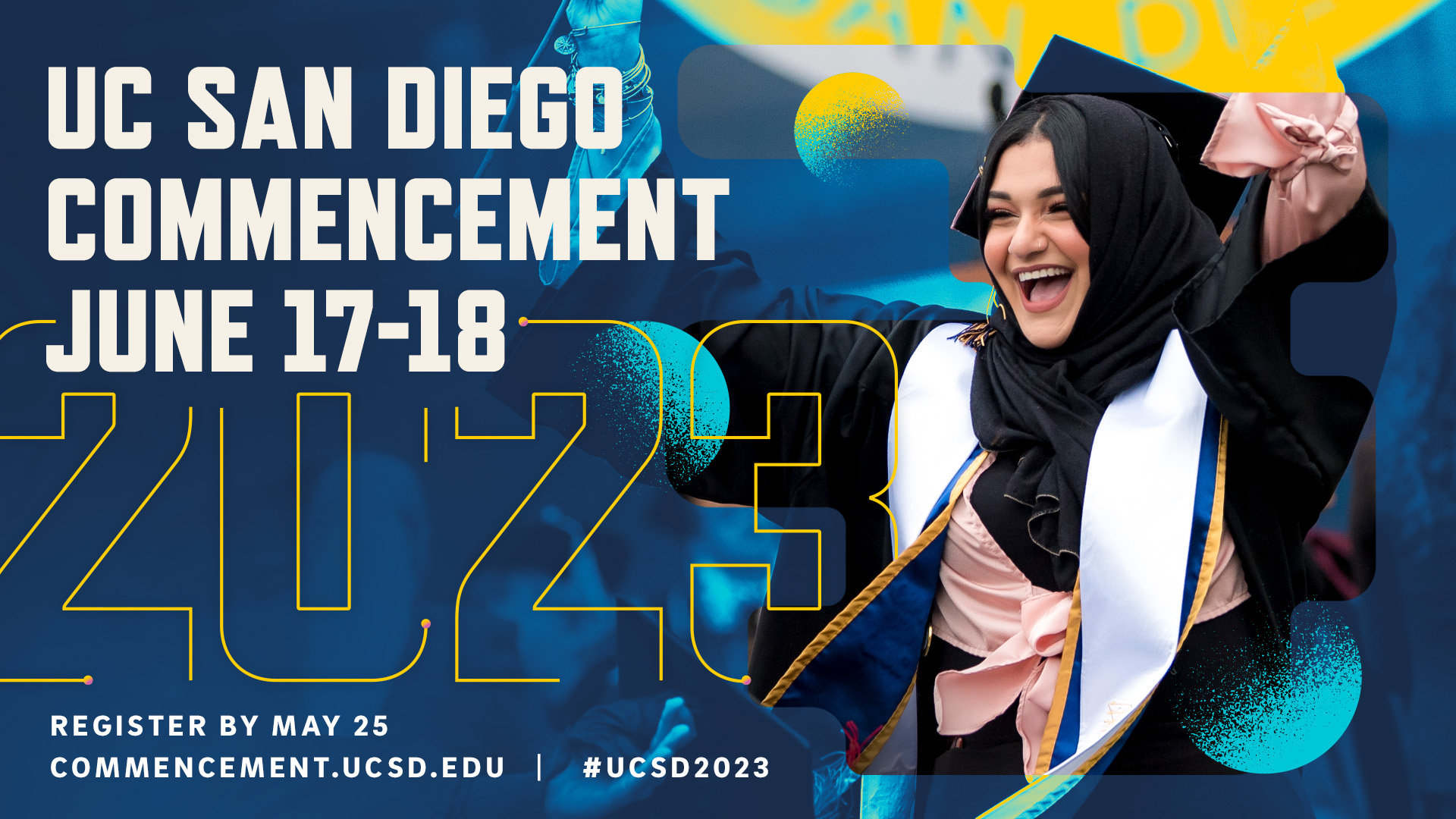 Congratulations, Class of 2023! For the last few years, you have chased the unknown and pursued the depths of knowledge, driven by curiosity and an unquenched need to make a difference in the lives of your families, your communities and yourselves. You have challenged the way we see the world, squeezed all that you could out of your courses and experiences, and made lifelong friends in the process – and now, it is time to celebrate. 
Register today for All Campus Commencement and join classmates from across campus, esteemed faculty, and friends and family to fully experience the pomp and circumstance, joy and pride that marks one of the most memorable milestones in a student's life.  
As you go out into this next chapter, know that you have the tools and the support of Tritons all over the globe to chase your dreams. Go forward and let your curiosity change the world.  
Ticket Information
Ticket details for Commencement 2023 will become available April 4, 2023 for graduating students. Guests do not require a ticket for entry. Please check back for more information. Click here to register!
Eligibility
Graduates may participate in only one Commencement year and are encouraged to attend both All Campus Commencement and their undergraduate college, professional school, or Division of Graduate Education and Postdoctoral Affairs ceremonies.