Upcoming Graduation Information
---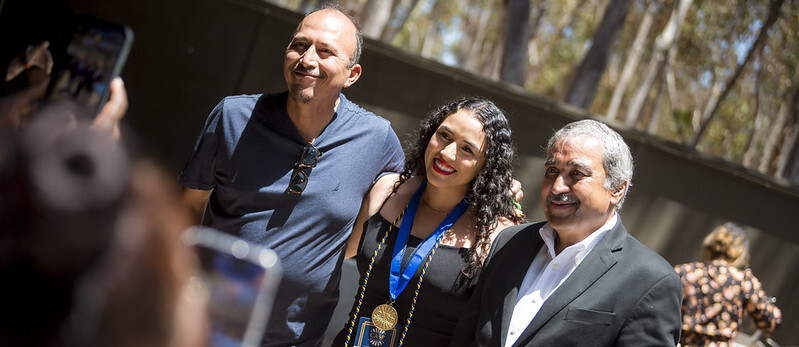 Congratulations on your upcoming graduation! We are so happy we got to be a part of your triton journey and can't wait to see what the future holds for you.
Here is some helpful information about Commencement, our CASP alumni network, and more!
Commencement 2022

Congratulations, Class of 2022!
You did it. You dove head-first into uncharted waters and came out on the other side with something truly special – a degree from one of the world's top research universities. Your resilience and determination throughout this unprecedented moment in our history is testament to your strength of character and academic excellence. There is no doubt that this class will lead our society toward a brighter future.
Keynote speaker and UC San Diego graduate Jessica Meir, PhD '09, is a shining example of how these strengths and the Triton spirit can propel you to infinite heights and world-renowned impact. While a marine biology student at Scripps Institution of Oceanography, Meir researched the physiology of diving mammals and birds. Today, she is internationally recognized as one of the two NASA astronauts who made history performing the first all-woman spacewalk, she lived in space for 205 days, made 3,280 orbits of Earth traveling 86.9 million miles, and currently is poised to be one of the first women on the moon. We invite you to join Meir, classmates from across campus, esteemed faculty, and friends and family at All Campus Commencement to fully experience the pomp and circumstance, joy and pride that marks one of the most memorable milestones in a student's life.
Each registered graduate will be individually recognized by name at the undergraduate college, professional school, and Graduate Division ceremonies. A livestream of each commencement ceremony held at RIMAC Field or RIMAC Arena will be available on this page, beginning June 11, at 9 a.m. Pacific Daylight Time.
Separate ceremonies will be held for each undergraduate college as well as the Graduate Division, Rady School of Management and the School of Global Policy and Strategy. Events will reflect the culture of each college and division and will feature recorded elements, including an address from the Chancellor, a keynote talk by Garza, and a student speaker. Each registered graduate will be individually recognized whether joining remotely or in person, and the university will officially confer degrees upon all graduates.